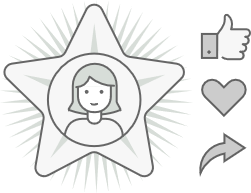 Get in the Spotlight with ACTRA Ottawa: Promote yourself!
Just landed a role in a production? Recently written or produced a project? Is something airing on TV, at the theatre or on the web that you are in? Have you received an award or acknowledgment of achievement in the industry? ACTRA Ottawa wants to know about it, and so do your friends and colleagues!
Drop us a line with the details at ottawa@actra.ca and we'll shine the spotlight on you and get the word out on our social media sites.
Make sure you like us on Facebook and follow us on Twitter to keep up to date on what your friends and colleagues are up to and the latest industry news.