Feature 5 In the Spotlight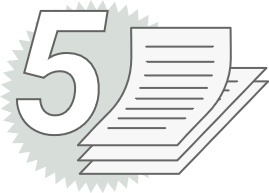 ACTRA Ottawa's "Feature 5" is an exciting component of our Spotlight Initiative. This feature is released regularly on our social media sites and in bulletins to members profiling ACTRA Ottawa members.
Feature 5 is intended to help bring the city's professional talent (you) closer together and help you get to know each other a little better by having you answer 5 questions about yourself.
Please take a moment and answer any five of the Feature 5 questions below and submit your photo so that we can profile you!
Feature 5 Qs:
What's your favorite movie?
Who's your favorite actor?
Who's your favorite actress?
Describe your most memorable role.
What is your dream role?
If you had one piece of advice or tip to an actor starting out, what would it be?
What is your goal in the acting industry?
If you could do one thing differently when starting out in the industry, what would it be?
Can you name something surprising that most people do not know about you?
Who is your favourite director and why?
Please forward your responses along with a current photo to ottawa@actra.ca